27 Best Essay Writing Apps [Updated] Essay Helper Apps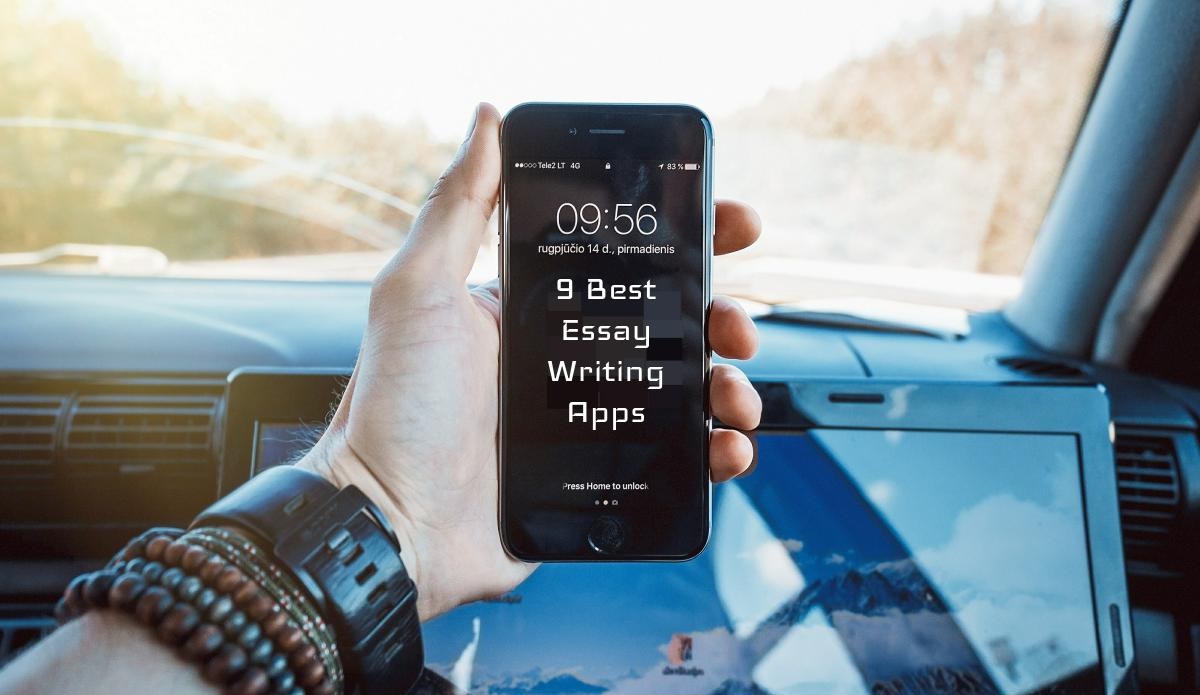 Can you imagine life without your smartphone? I certainly cannot. How boring traveling by public transportation would be if you couldn't check new videos on YouTube! How scared you'd get while waiting in line in a clinic if you couldn't relax with a game! How many books you'd have to carry with yourself if you couldn't download an ebook reader! Wait, are there still people buying books? Oh, never mind… The truth is, it's much more comfortable to be able to do everything from your phone, isn't it? What if I told you that you could use your phone not only for communication, reading, writing or playing? Guess what? Several essay writing services decided to become more accessible to their customers by creating their own special apps! That's right! Now you can find apps for writing essays in Google Play Store or iTunes and buy essays using your smartphone! Cool, huh? Are you wondering what
urgent essay writing service
have such apps, how it works and what do it offers? Let's figure it out!
Essay Writing and Editing Apps
Grammarly has a free version and a paid premium version. Both prove useful in fixing grammar, punctuation and spelling mistakes. Now updated to fix even more errors, Grammarly also looks at word choices and writing style errors. Unlike other similar services, Grammarly saves each text to the customer's account. These texts are always accessible in case they get lost or deleted by mistake, an error which often happens while studying.
Grammarly has a free and a paid version.
It fixes major grammatical errors.
It is available as an app and is also browser-based.
This free word-processing software is available in all major operating systems. It can be an alternative to MS Word, which is not free and which many students can't afford. Similar to other word processors, it shows text statistics such as word and character count. At the same time, it saves documents in RTF format, which means they can also be read by a large number of word processors. The app runs smoothly.
It is compatible with Windows, Mac, and Android.
It is mostly suitable for dedicated writers and students.
It provides in-text statistics such as word count.
Evernote has increased in popularity over the years. This simple writing app works with virtual notes, which can be used by students for various purposes. For example, students can create book shopping lists, write down good essay ideas or create shopping lists. All of these notes are saved on Evernote's servers, even on the free version of the app. The app has a minimalistic interface.
It offers 60MB storage space per user.
The app can be used by students in its free version.
Building on the idea of Evernote, Coggle is especially useful to students. It's made to display interesting or original ideas in an organized way. Students can expand their original idea into sub-ideas and build entire essays, plans or schedules with the help of the app. It is made with impressive graphics.
It is suitable for creative minds.
It saves different versions of the same idea.
Students don't deal only with texts. Even the best texts sometimes need appropriate graphics, statistics or generally appealing presentations. This is the main reason Canva offers such creativity to students. It includes a combination of free and paid tools, and it offers plenty of creative space to those who want to build on existing Canva designs, which can serve as inspiration. It is available in free and paid versions.
It creates professional-like designs.
It saves all creative work in the cloud.
This word processor aims to keep things simple. Unlike other complicated apps, it is designed to focus on writing first. This is why selecting headers is quick, as is saving text documents in various file formats. The app also quickly shows useful information such as the time and date the text was last saved. It runs without bugs in Android and Apple tablets or smartphones.
The free version is fine for students.
It exports documents easily.
ProWritingAid is especially designed for students who need to work on their writing. This online editor checks for multiple areas of writing such as grammar, abstract words, overused words, and vague formulations. It aims to improve the text and allow it to flow better. Written reports are offered with each analyzed text. It is fully available online and in-app.
It clarifies ambiguous texts.
It checks for sentence and paragraph transitions.
Made for students and academics, this writing app is a useful, time-saving formatting tool. It works with major word processors such as Microsoft Word for file imports. Since it has a strong academic appeal, it is highly useful for citations, abbreviations and other such requirements of academic texts, making them simple and faster to introduce into the text. Its time-saving appeal works for long texts such as dissertations, but it can also prove useful for longer essays. The app is available for free download.
It highlights numerals.
It highlights word abbreviations.
Students running blogs can use the simple Hubspot Topic generator for new post ideas. It requires the user to input three words and offers nouns to generate a new topic idea. The app can be part of Hubspot's entire knowledge base, which is of value to students. It works with three nouns at a time.
It is free for student use.
It generates new post ideas.
This unique app punishes its users if they don't continue to write. It can work as extra motivation during and after studies. Users create their writing objective, and if they don't reach it, the app punishes them for missed deadlines. Punishments include erasing current text. It is available in various languages.
It shows history with punishments.
It includes shiny rewards.
This writing tool is one of the most useful options in finding sentences that are too short or too long. It also highlights weak overused words. Students can learn more about synonyms simply by using its features. It shows passive voice writing.
It includes word homonyms.
It shows incorrect text abbreviations.
This app uses scientifically proven methods for selecting music, which improves focus and attention. Writing students or those studying music can benefit from its various songs to stay on track with their academic work.
It works with personal accounts.
It uses AI to select songs.
It improves the ability to stay focused while studying.
Paper writing applications for your smartphone and essay helpers
While assessing
essay writing apps
, I'm going to focus on a few criteria. Those are:
Design,
Usability,
Order process, and…
Weaknesses.
Let's get started!
Final Thoughts
As you can see, there are many essay writing apps you can use. Some of the essay writing services listed above have got their apps only on android or only on iOS; others have apps for both systems. Whereas there are so many paper writing apps, they are not equal in design, usability and order process. So, take it all into consideration before downloading any app on your phone. I hope that you found my review interesting and that it'll help you pick the best essay writing app for yourself. Have a pleasant day! Emily