EssayEdge Review Overview 2023: Legit, Safe or Scam?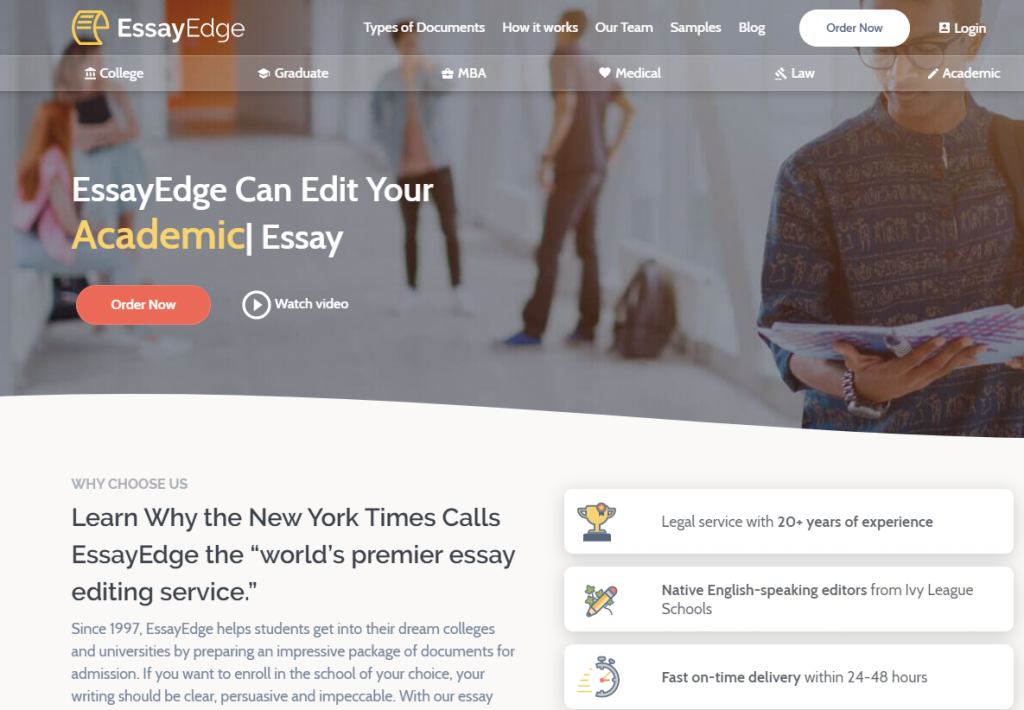 Is it legal to use the Essay Edge service?
It is not legal to get your admission essay written by someone else and claim it to be your work. The essay edge solves this problem by helping you write the essay. As you are involved in the whole process that includes brainstorming to formatting, the service is considered legal.
Do they provide legit service?
The next thing after the legality of the service is legitimacy. The Essayedge is providing service for more than 20 years. They have a lot of customers that prove the legitimacy of the services. After checking the sample work and customer reviews, we can say that the company is legit.
Types of services
They are providing four types of services. You can get a CV, admission letter, recommendation letter, and cover letter from the company. All of these services are different. They assign you an editor to complete the task,
besides that standard paper service that they offer
. See also:
essay editing websites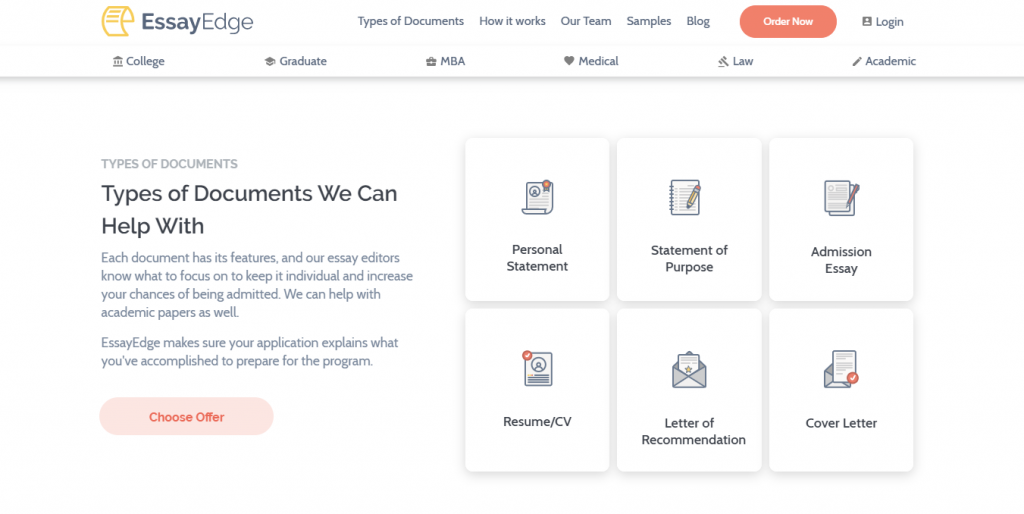 Essayedge reviews for quality
Some people do not care about the price of the article as they are looking for the best quality. When we compare the quality of the essays written by essay edge with the other services, the essay edge has better quality than most of the services. The company claims that they have all the writers from Ivy League colleges. The quality of their essays is proof. Still, some people think that the price is not justifiable.
Essayedge review for prices
If you want to get an essay from the essay edge, you are going to have four options. The cheapest option is proofreading. The premier service is the most expensive. When we compared the price with other services, this service costs more than most of the other services in this category.
Proofreading
The basic proofreading package will cost you $69. You can get 600 words proofreading from the essay edge at this price. If you want more than 600 words, you need to pay more. They will proofread the essay within 48 hours. If you want the service urgently, you need to pay $59 extra.
Standard
This package is a little advanced than the proofreading service If you have the idea and wrote a few words, they will complete the essay. They are charging $149 for a 600-word essay. It will take 48 hours to complete the task. In case you need the essay in 24 hours, you will have to pay $59 extra.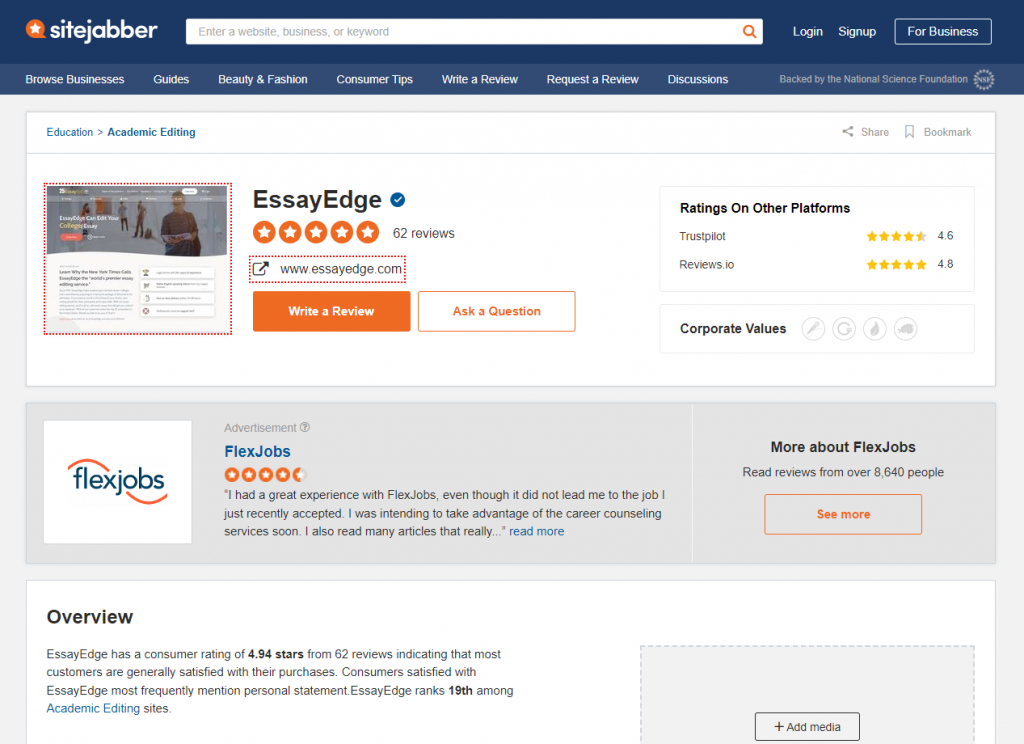 All in one of essayedge.com
It is a comprehensive package. You can submit three documents and the editor will help you with all three of these. They will assign you an editor specifically for your task. You will get the essays in 7 days. A 2400 words essay package is going to cost to $290.
Premier
It is the most advanced type of essay writing service. If you have no idea where to start your essay, this package is for you. It will take 14 days to complete the task. A dedicated editor will be assigned to you. You will have to pay $379 for a 600-word essay.
Way to buy from essayedge.com
If you want to buy from them, you will have to follow a 4 step process. You need to place your orders and pay for the services. You can track your order till your essay is ready to download. In the first step, you have to go to the website and click the order now button. You will reach a page that has all the details regarding your requirements. You can choose one of the four packages discussed above. They will ask you about the level of the essay. You can choose from college to university level. If you want some additional services like urgent delivery or second reading, you can add it to your package. You have to pay after that. Once the payment is made, your article will be ready to download after the specified time.
Confidentiality
There is no confidentiality policy because the editor will not write your essay completely. They are only working with you to improve your essay. Although most of the companies have a confidentiality policy for their customers, this service does not have a confidentiality policy visibly mentioned on their website.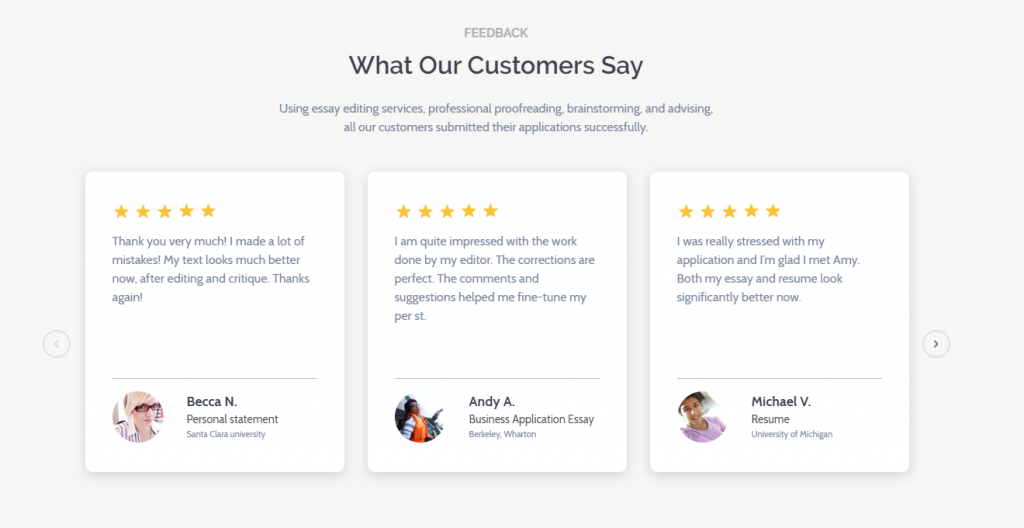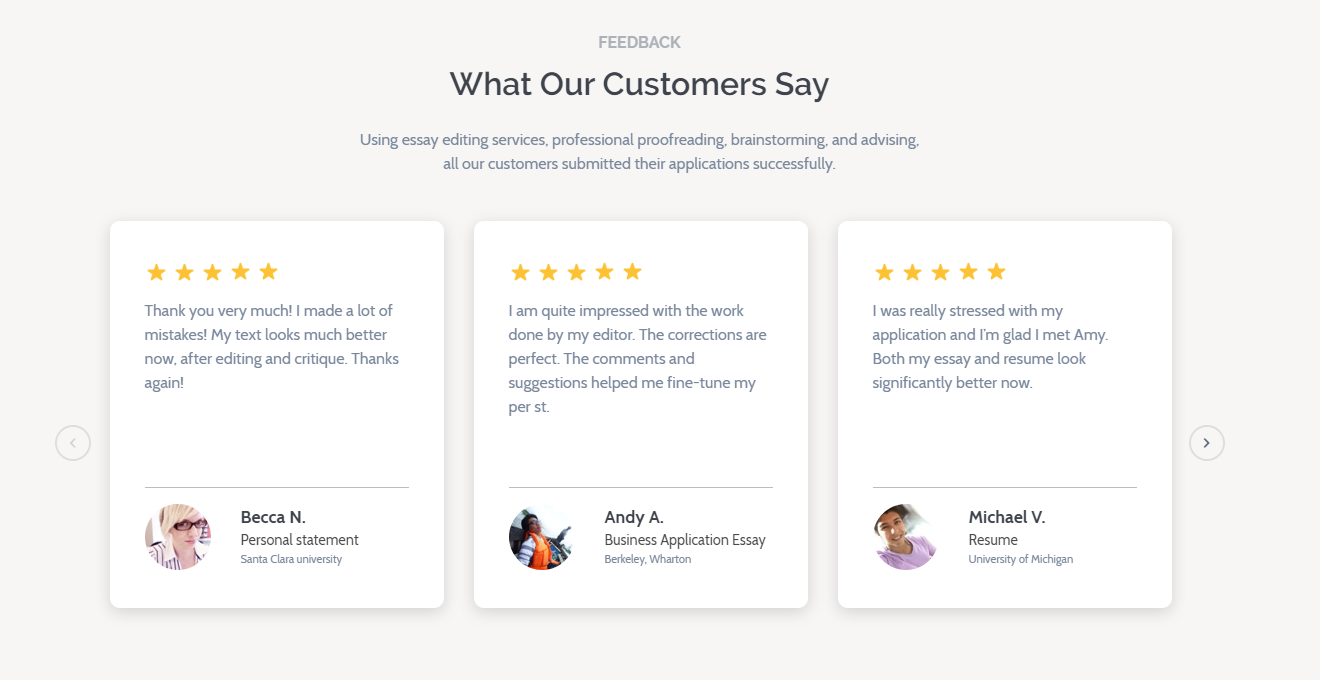 Customer support
If you are looking for something extra, you need to contact your assigned editor. Other than that, you may have to wait a long time to reach
customer
support. They will not reply to you immediately. Their customer support is like most of the other essay writing services. We can give a 5 out of 10-stars ratings to their customer support. The response can be quick if you call them directly.
Discounts
After searching for discount codes on different websites, we came across promo codes for the Essayedge. If you are using their service for the first time, you can get a 15% discount. They are also giving some promo codes. You can get up to a 25% discount using these promo codes.
Are there any guarantees?
We need a guarantee that the work is non-plagiarized and has high quality. When it comes to the essay edge, there is no guarantee that you will get accepted into the college or university because of the essay. It is mentioned on the website. The claim that admission to a college or university depends upon a large number of factors. Even when they help you write the best essay, there are chances that you may not get admission because of other factors.
Final verdict
After checking the customer reviews and policies of the essay edge, we found that the company is giving a helping hand in your essay writing. Their professional editors can polish your work and improve the quality of your essay. The prices are much higher than the value of the service.
TL;DR Version of EssayEdge Review:

Writing a motivational essay can be a difficult task if the person does not have writing experience. A lot of services offer to write essays that you can use to enter college or university. Essay edge is one of these services. We will give you an honest review of the service here.