EssayPro Review [Score: 6.5/10]
Compare with
Intro
If you need essay writing assistance and you're seeking reliable custom writing services on the web, pay attention to EssayPro as it's a company that offers a great variety of writing services, and you can understand whether it can suit your needs after reading this summary. By choosing this company, you can't be sure that you're hiring an experienced team of writers, even though the company states that it has been writing various essays and papers for about 20 years. Get ready to pay more for these services as well. If you need to decide whether you want to rely on the company or not, read our essaypro.com review that is aimed at helping to make the final decision about a collaboration with this company.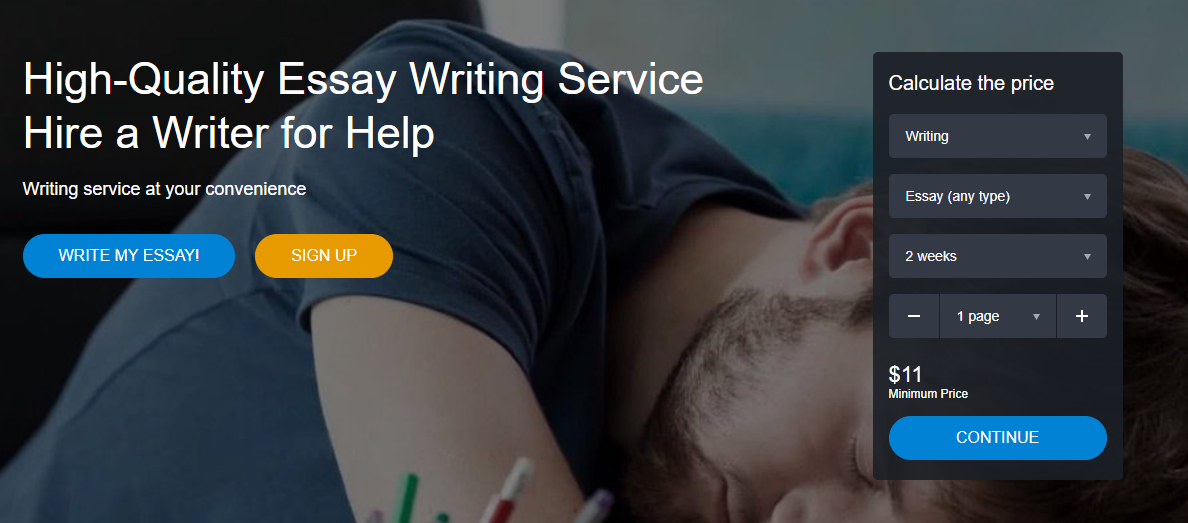 Services
Essay Pro can help students, marketers, and businessmen get well-written assignments. With around 20 years of experience in the niche, their team of proficient writers is ready to complete any type of writing service you need. Some of the services offered by Essay Pro:
all types of essays
annotated bibliography
book/movie/literature reviews
business plans
thesis/dissertation
term papers
research papers
multiple-choice questions
editing and proofreading
presentations
As the website says, a large range of services at EssayPro.com means that every customer can satisfy his or her academic needs. The good and simultaneously the bad point is it's you who is in charge of picking the writer for your order, so you should choose the best one that has knowledge in your field of writing.
Essay Pro quality level
This writing company doesn't always deliver what was ordered and this is a common problem among academic assistance websites with bidding systems. The platform takes away the responsibility for the quality of your paper from themselves by making you responsible for the choice of the writer who will work on your order. And if something goes wrong and your assignment doesn't correspond to your requirements, the site will make you and the writer you've hired guilty for the paper's low quality. There were weaknesses that are common for all the writers we hired when we checked this website. They complete simple essays well enough but there are always problems with more complicated assignments. The research paper and the term paper for the 3rd-4th years of college we ordered from EssayPro, for example, were composed in overly simple language, and the bibliography was incorrect. We expected much more, as for difficult papers, we hired top writers with good and great ratings only.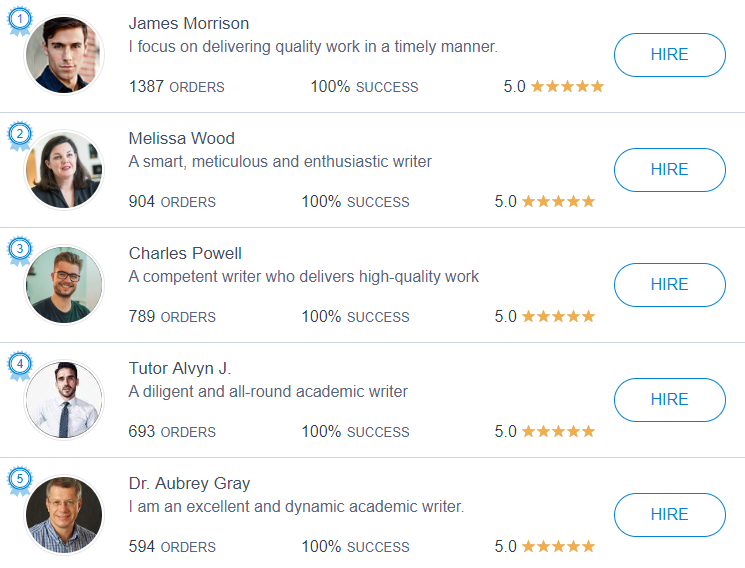 EssayPro has disappointed us totally when we ordered a thesis and a dissertation. We hired one of the cheapest specialists for one assignment and one of the most expensive ones for another. We ordered almost identical assignments and received papers of the same low quality from both a cheap expert and an expensive one. Another great disadvantage of writing companies with bidding systems, by the way, is that you can't get a clear answer to your "why so cheap" or "why so expensive" question. Our experience shows that EssayPro has a good level of writing when it comes to simple papers, average with more complicated assignments, and below any possible expectations when you order a really complex paper.
Prices
Although people need well-written papers, their prices matter, too. When choosing an academic writing service, it's important to be able to pay for your order. So, the pricing policy plays an important role in selecting a reliable service. Talking about EssayPro.com, you can calculate an estimated price for your order, but get ready to spend some time on finding out the final price of your order as there are no set prices on the website, and you need to wait for bids once your task is sent to writers. While the process of calculating prices takes time, they are not that affordable, as the prices start at $11 per page. Unfortunately, there are no discounts or bonus codes that can help you save money. That's the cost of hiring experienced writers and every customer should be ready for it.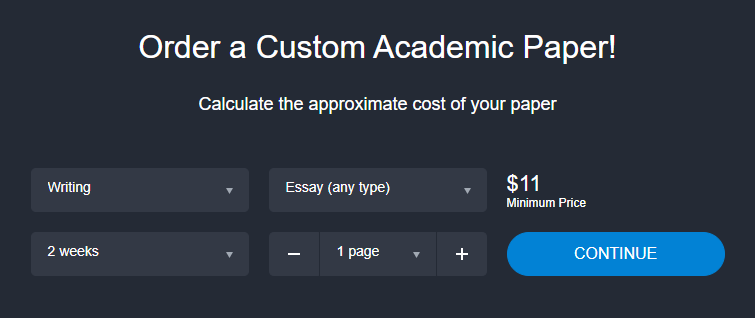 EssayPro Discounts and Free Features
While choosing a writing service, it's important to pay attention to the quality of the writing, the variety of services, and real testimonials. However, it's always a pleasure to have good discounts and free features if it's possible. At EssayPro, you can pick a writer and get a plagiarism-free service to check the quality of your order. On the other hand, the company claims that customers' satisfaction is a top priority for them, but they don't offer any discounts or codes for first orders or returning customers. Take into account that there is no information about their money-back policy on the web.
Customer Support Team
Essay pro reviews
by clients prove that their customer support needs improvement.
In 2019, there is a chat interface and FB Messenger active on the website. However, EssayPro uses AI bots that can only answer simple questions. If you have a more specific request, you'd better call the company. On the other hand, there are not so many channels on the phone which made us wait for more than a minute every time we called them. Customer support members are not focused on delivering the best experience to their clients. We were shocked by two situations connected to the support team. The first was when the operator put the phone down when we tried to get a reimbursement for a badly completed paper. After that, the phone was occupied for the whole day. The second case was when the operator became arrogant and passive-aggressive when we asked for a revision. We noticed no desire to improve our client experience from the side of the support team. This is not how a service company is supposed to communicate with its customers. One more thing we didn't like about EssayPro's customer support was the accent of some of its members and how they said "Could you repeat, please" every now and then. We understand that a support team is a part of a business where you can minimize expenditures. But, could they at least hire people who speak English well?
Is Essay Pro Legit, Good, Scam?
Words can't describe the variety of services that EssayPro offers. When you go with writers who have relatively high ratings then you won't be disappointed that much when it comes to the result. Yes, you can't blame yourself if you get a bit too confident with your choice. When we did that, we felt the same but we still experienced some minor mistakes that can be corrected. The truth is they should not be making these mistakes when a lot is expected out of them especially when they got a lot of positive feedback. They are perfectly fine for the services that they offer but they are not the best options out there as there are better ones when you want your essay perfectly done. Yes, it would take a lot of patience on your part in order to search for the ones that truly deserve your attention. It is amazing how long they've been in the industry writing essays but the company has been doing it for more than two decades. It is no secret they would love to do it for another two decades as they love what they do and it really shows. Similar to other websites, the process of finding out the price you will pay them is sort of like an auction as there will be quite a few bidders in the mix. Hence, be prepared to spend more than what you were originally thinking. It is alright if you get your money's worth but you can never be sure what you are going to get from them as it would really depend on the writer that you choose as all of them bring something different to the table and you won't find that out until you hire them for the task that you want them to do.
Conclusion
Although EssayPro has been working for 20 years on the market, their service is mediocre and it still needs improvement. Their website is not user-friendly, so it requires time and skills to find information. However, the site has a very good-looking blog. It is only focused on the humanities but it still can inspire you to create your own piece of good writing. If you want to test your luck, order your paper writing from Essaypro. Our experience shows that the main weakness of academic assistance companies with the bidding system is that they have no obligations to the customer, as it can always state that the bad quality of a paper is the fault of the client's choices or the particular writer and not the service as a whole. Our test orders have proven this statement. We were lucky to hire proficient writers only in 50% of all cases. It also should be mentioned that the customer reviews you can find on the EssayPro website are obviously not legit. We hired several 5-star writers and, in our opinion, at least they shouldn't have made the grammatical mistakes in the writing they did. Another big problem we pointed out was the poor communication between a writer and a client when the order is submitted. The after-sale service should also be improved, as at the moment, it seems that the customer support team doesn't care about clients' satisfaction. If you consider this Essaypro review a positive one, you can place your order there, but you'd better check other
paper writing service reviews
by OmniPapers.