MyPaperWriter Review Overview 2023: Legit, Safe or Scam?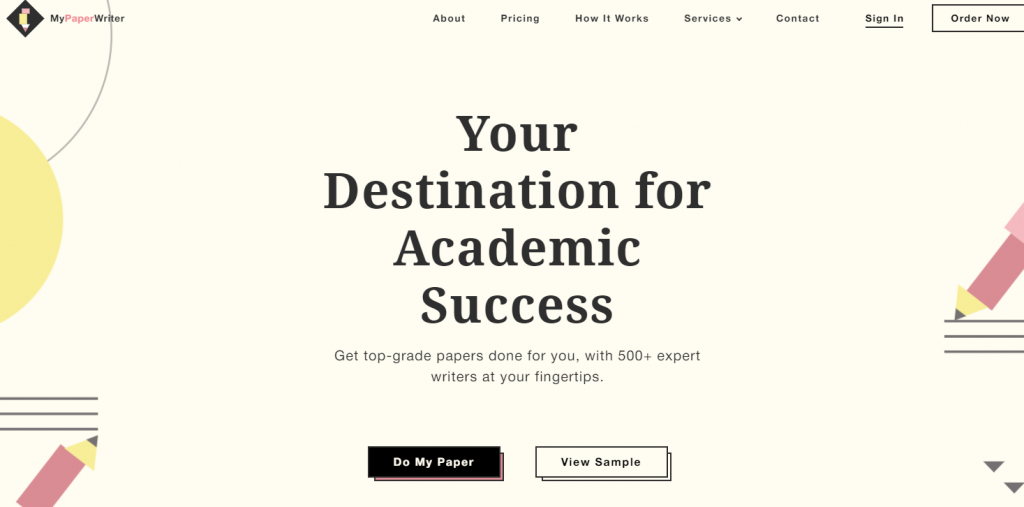 MyPaperWriter's Services
College Freshman ($20.3 – $34.25 per page);
The company provides writing assistance for various academic and business writing needs. Their professional writers are ready to provide customers with academic, editing, and business services of any difficulty. Plus, you can get such free features as a bibliography, revisions, titles, outlines, etc. MyPaperWriter claims that they put customers first, so you can get some guarantees from their company: unique content, confidentiality, and privacy policy, on-time delivery, and online order tracking. It's you who chooses the writer for your order, but be ready that there is no guarantee he/she is a native English speaker.
Prices
It's harsh but true: the pricing policy is not affordable in comparison with other academic writing services on the market. Their prices start at $17.55 per page here which can be too expensive for students, especially when they need an urgent task. Plus, they have vague deadlines as the shortest deadline is 8-23 hours; and it doesn't guarantee completed papers on time. Prices variety, according to different academic levels:
High school ($17.55 – $31.50 per page);
College Freshman ($20.3 – $34.25 per page);
College Sophomore ($22.15 – $36.10 per page);
College Junior ($24.05 – $38.00 per page);
College Senior ($26.00 – $39.95 per page);
Master's ($28.90 – $42.85 per page);
Doctoral ($31.9 – $45.85 per page).
Bonuses and Discounts
Placing the first order here, MyPaperWriter.com gives you a discount of 7% if you contact their customer support. Don't forget to order free features, and feel free to submit your order for revision if its quality doesn't meet your academic needs.
Customer Support
Their support team works 24/7, so you can contact them whenever you need their help by live chat, telephone, or email. Don't hesitate to ask your questions, put comments, or give them a piece of advice.
Is MyPaperWriter legit?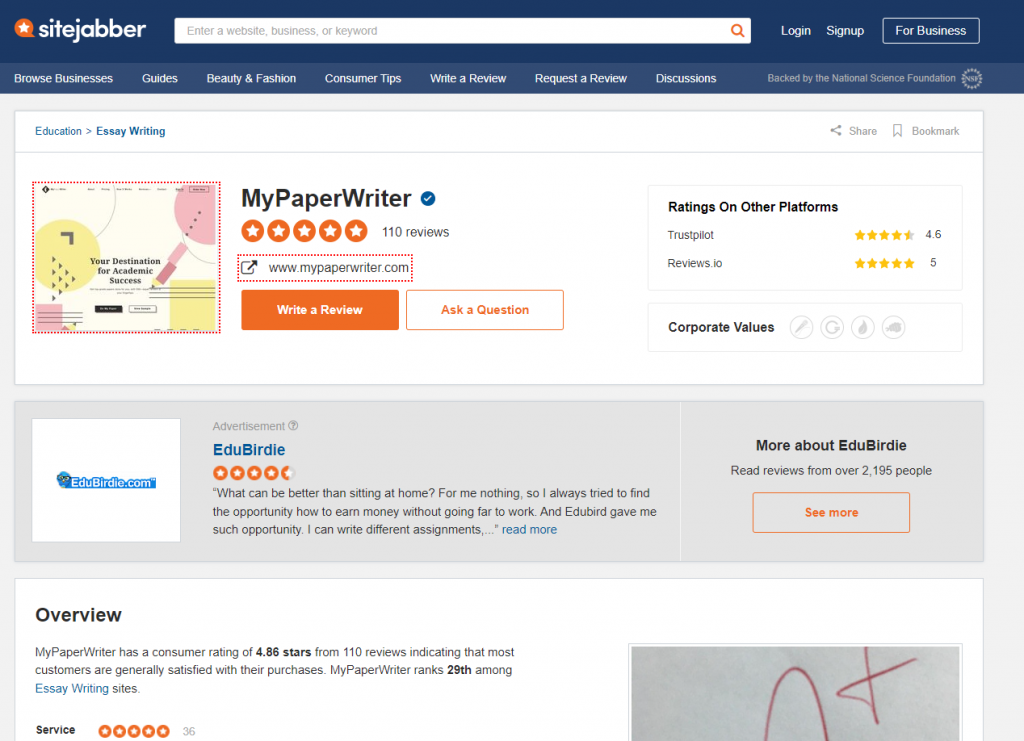 Yes, MyPaperWriter.com is a legit writing service. It has all the essential characteristics:
Actually selling writing as a service.
Guarantees, including refunds and zero plagiarism.
Contact details such as a phone number, an online chat, and an email address.
The website is secured against hacker attacks.
Lots of customer testimonials on independent review platforms.
Does MyPaperWriter scam its customers?
We don't think so. This service actually does what it claims to do—sell custom-written papers. It has been on the market since 2009, and the fact that it's still running means that plenty of customers trust it. You don't have to worry about getting scammed out of your money when you use this website.
Is MyPaperWriter reliable?
According to customer testimonials, there are two major problems with this service. One is that the support operators take a long time to reply, often leaving customers in the dark when they need help. Secondly, some customers say they got plagiarized papers and had to ask the company to revise them. That means we can't call this service fully reliable.
Is MyPaperWriter.com safe to use?
Here's why we think it's perfectly safe to use this service:
It uses an encrypted connection, which means that your information is secure.
The website has a two-step anti-plagiarism system.
A money-back guarantee is provided.
You can ask for a free revision if you're not satisfied with your paper.
This service has 24/7 customer support.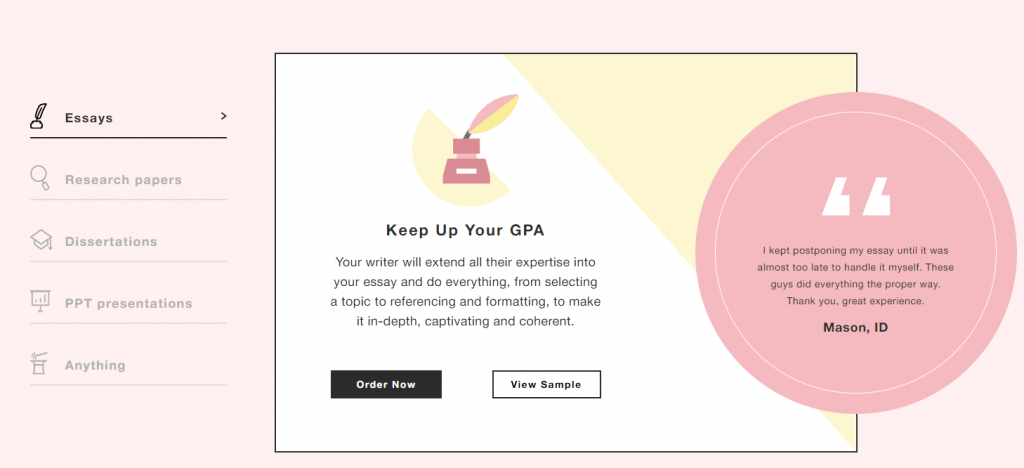 You need time to review what they send to you and verify it isn't copied in any way. While they claim they don't plagiarize, there are some reviews online that share this has been a problem with some of the documents customers received. You never want to turn in a paper for school or a document for work and hope it wasn't plagiarized. Always confirm the information is unique and not out there on the internet somewhere before you submit it for your own use.
How Does it Stack up to Competitors?
This writing service is okay, but not among the best. When compared to similar services, you can get better writing and a better price from one of the competitors. It will be beneficial to investigate other options to ensure you receive the best services, the best outcome for your requested written document, and the best possible price. If the quality of the finished product and the deadline are important, you don't want to be disappointed. This may not be the best provider to work with when there is plenty at stake. The quality may fall short or you may discover you paid far more for the materials than you would have with a better choice. It is worth some time to examine all your options before you work with this company. It will make a difference with receiving it on time and being happy with what you paid for.
Final thoughts on MyPaperWriter
All in all, the review of Mypaperwriter.com shows that this service isn't cost-effective to rely on. While they offer a good number of services, free features, and guarantees, it's hard to say it's better than other services on the market, so it gets 6.125 points out of 10 from OmniPapers.
TL;DR Version of My Paper Writer Review:

Do you look for other paper writing services? Don't hesitate to
get help with programming assignment by choosing it
at our website.
My Paper Writer company assists students worldwide: it's easier to improve skills and, therefore, gain better knowledge as their proficient writers know how to complete different papers (essays, reviews, speeches, presentations, business plans). The company has values to satisfy all needs when it comes to writing, proofreading, and editing. However, get ready to find several cons of using MyPaperWriter: not cost-effective prices, vague deadlines, and plagiarized content.