Essay Shark Review Overview 2023: Legit, Safe or Scam?
About EssayShark
Essayshark is a company where academic writers bid on your assignment, and it's you who decides which writer suits your requirements and expectations best. You pick a writer, contact him directly and discuss all details and deadlines of your work. It helps you understand whether this person is professional enough to write your essay; such a scheme lets a customer avoid all worries about getting their work done on time. Giving this
essay writing service review
, we could not forget to mention the high quality of writings provided by Essay Shark. This company checks all writers before they join their professional team of native speakers with rich academic writing experience. Yes, it's you who picks a writer to deal with your assignments, but you should not worry about picking a bad one: Essayshark.com does not work with poor writers for sure.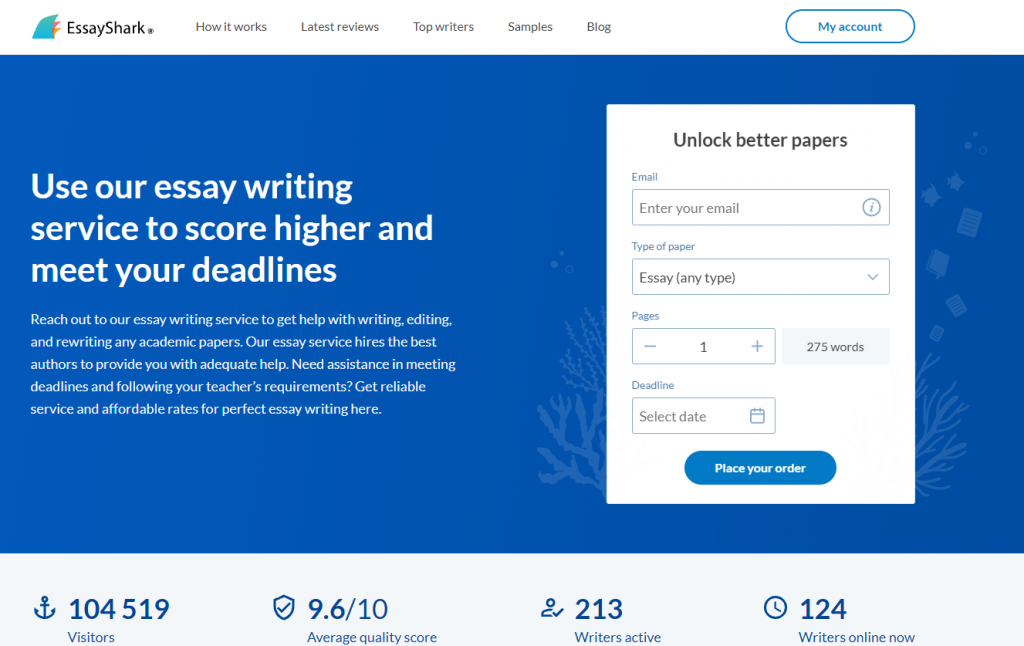 Services
As well as many other custom writing services, Essay Shark deals with lots of categories and helps you write academic papers of different types and levels: high school essays, college essays, academic essays, theses, admission essays, term papers, CV services, presentations, research papers, reviews of all types, etc. Plus, you may ask them to edit or proofread your work: these services are also available. In addition to that, look at one of the
assignments writing services
.
Prices
Essay Shark review would not be complete without the information about their
price policy
. As we've mentioned already, writers bid on your project here, so you'll not find any lists of set prices on their website. You will pay what bidders offer: post your assignment to the system and let writers bid for the right to write it for you. As far as you understand, your chances to get a better price are very high here; so, this system works in your favor for sure. On the other side, you can't rely on this writing service when it comes to short deadlines: there is always time between posting your project, getting bids for it, and picking a writer. The lowest price allowed is $7.50 per page.
Customer Support
Speaking about the support team, their work is not as smooth as expected. It may take you more than 10 minutes to get in touch with the company's representatives. Besides, there's no guarantee that you will get all the information you need at once. There's every chance you will have to call one more time to clarify the rest of the details, like if the needed writer is available or whether there's an expert in your subject. In addition, it is necessary to say that its staff is not always responsible for giving extensive answers about its refund policy. Consequently, they can't solve issues connected with providing compensation as quickly as possible. Also, in some cases, support staff either speaks bad English, is occasionally rude with customers, provides insufficient information about the service, or can't solve difficulties in a couple of minutes. Such situations were not a common case but you should keep it in mind too.
What will you really get from this writing company?
On this website, you can get a paper of good quality. Yet, sometimes there are cases when EssayShark reviews are not so favorable. In addition, their bidding system does not always seem to be advantageous for customers. For example, when a customer already knows a writer and wants to maintain cooperation with a particular academic specialist, they do not always have the possibility to hire the same expert again. Moreover, the desired writer can be unavailable when needed.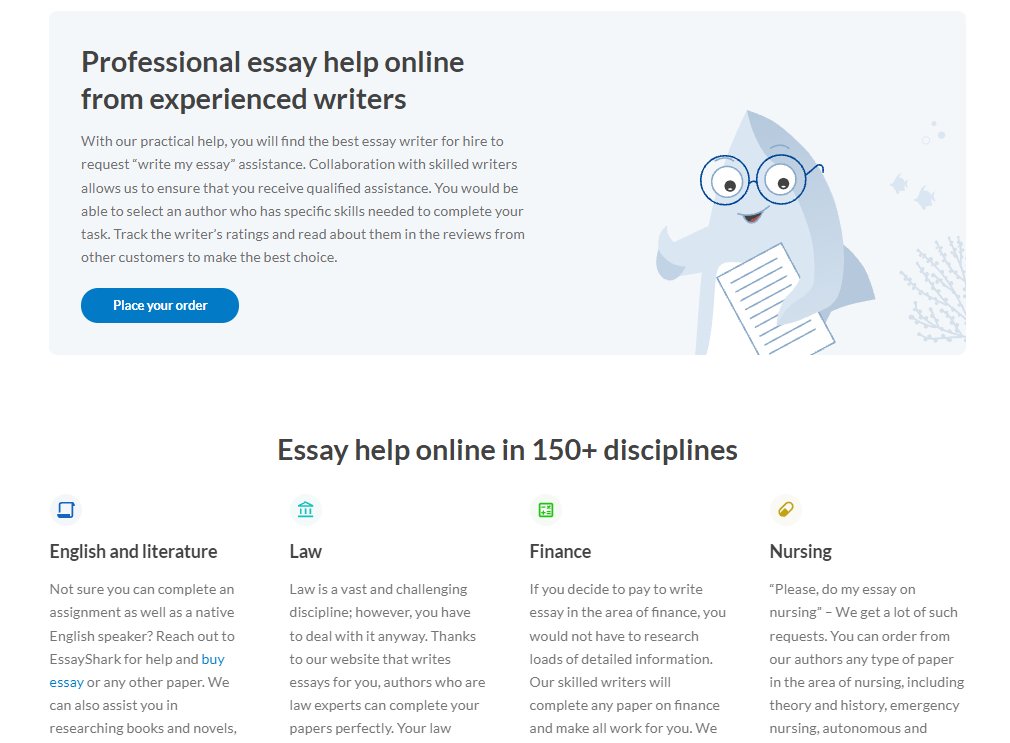 Also, many customers worry about if Essayshark is legit. Occasionally, users of this service wanted to gian more guarantees, like free revisions or refunds. But they could either get only a partial refund or couldn't get it at all. As a result, students have to search for new custom writing websites to have their papers on time. In addition, not all the papers you can have from EssayShark are flawless. Some of them can contain minor mistakes or are based on unreliable sources. Additionally, from time to time, writers misinterpret instructions and complete assignments different from what was requested. Any of these reasons made users' grades lower. So, you should be aware of these details and mind them when you think of hiring academic assistance from this website.
How Legit Is Essayshark
EssayShark
is an extremely reliable and legit assignment writing service. The quality of writing they deliver is at par with the market standards. Even though their transparency level can be moved to a level higher, the contentment among
general customers
seems to be genuine. The superlative part is that you can negotiate the pricing of the orders with your chosen writer directly without any middle man coming in. You can also request perks and discounts from the writer. EssayShark is a large marketplace for professional and highly talented writers for delivering fast and easy service to select and subsequently hire a writer as per your budget. What makes EssayShark more legit is that you may also request refunds if you are not completely satisfied with the delivered order.
Can You Get Caught Using Essay Shark?
The service is EssayShark has been on the market for quite some time and you can rest assured that you will not receive caught using their services. It is generally safe and trustworthy and no user of EssayShark will ever come to know about the writers and the projects you hired for. Such is their privacy policy.
Is Essayshark A Scam?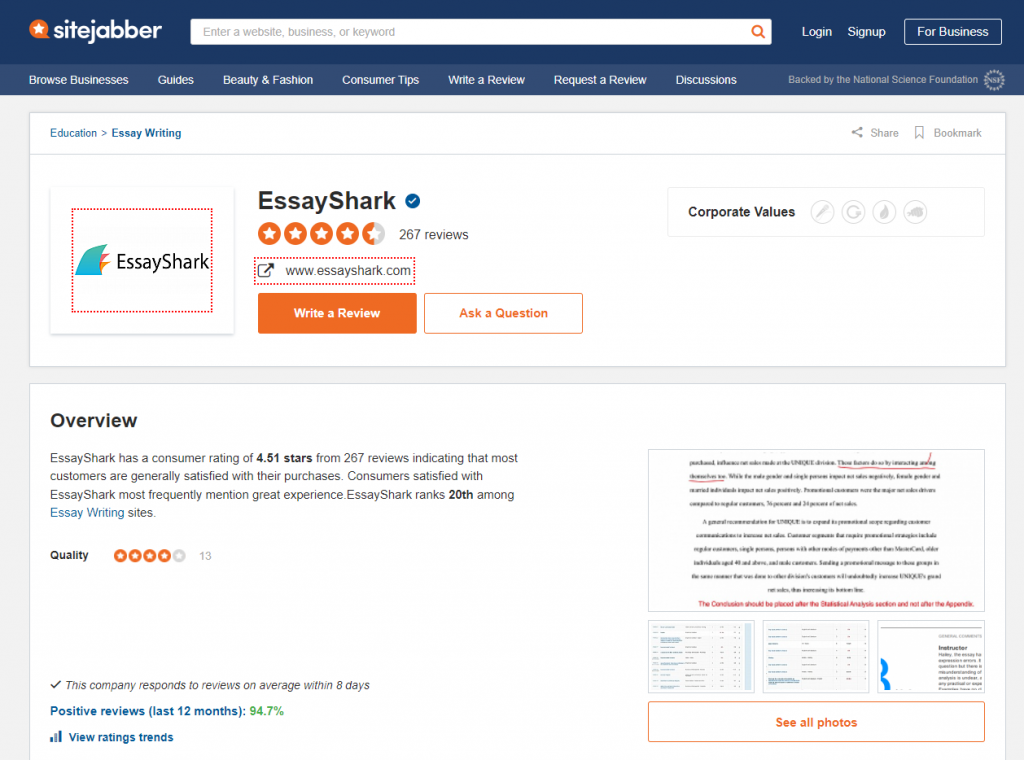 The power of EssayShark writing service lies in their inspiration to create a reliable writing service. But the issue is that there are writers who do not have the qualification to write your paper. And they will bid for your paper so you should choose wisely. It's important to interview the prospective writers thoroughly before you shell out your money. If you are not careful, then you run the risk of opting for the wrong writer and the quality of the writing may go for a toss.
Is The Ordering Process A Hassle?
You will be given an order form that would take only a minute to complete. You can include some basic details about the order. The order process can be hectic since the writers interested in bidding for your project hail from varying time zones and thus, they will take time to revert back. You will be wasting around 1.5 days in your effort to find a good writer. It implies that even if you are giving them a long time for completion of the work, they will have less time to complete the task. This process is not applicable for orders that are urgent and have a deadline of 48 to 72 hours.
TL;DR Version of the EssayShark Review:

If yet hesitating whether to use EssayShark, read other reviews of best essay writing services by OmniPapers.
Update:
Hat tip to my audience for sharing recent updates on EssayShark.com! Now you can hire an expert to help you with your exact disciplines assignments. The number of assignment types is large, so it can suit your needs.
Accounting
Architecture and Design
Astronomy
Aviation
Biology
Chemistry
Engineering
Finance
IT/Web
Mathematics
Physics
Statistics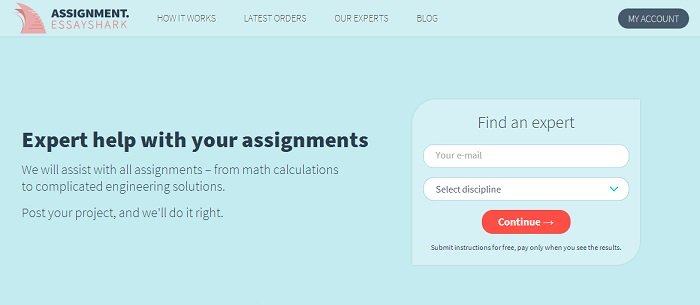 Plus, EssayShark has developed an app that helps to order any paper you need wherever you are. The progress makes every process mobile today, so it's easier and more comfortable for all students to place a bid, using their smartphones.
With some essential features of this app from EssayShark, you can:
describe your task and place an order
order bidding
choose the best writer
keep in touch with your writer 24/7
track your order progress
pay from your mobile device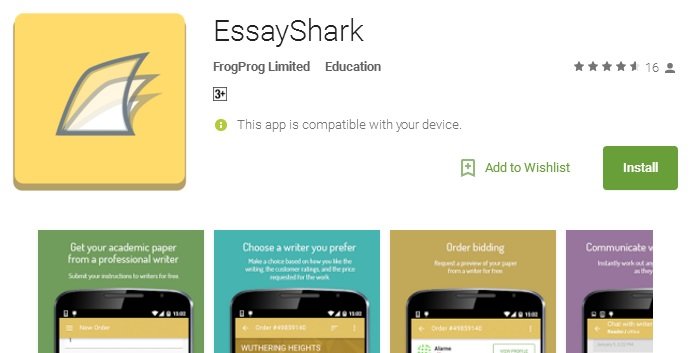 So, it seems that EssayShark keeps improving its services!
Essay Shark is one of the most popular custom essay writing services on the market. Many students from all over the world trust it and ask its professional academic writers to help them deal with essays and other academic papers. This Essayshark.com review will give you a general idea of their services, special features, prices, and principles of their work.